Disneyland Paris vient de dévoiler sur son site anglais, le nom et la description des différents spectacles de cette nouvelle saison dédiée au Roi Lion et au Livre de la Jungle. Cette saison estivale (du 30 juin au 22 septembre) proposera 4 nouveaux spectacles. La Gazette de Disney vous propose de faire un point !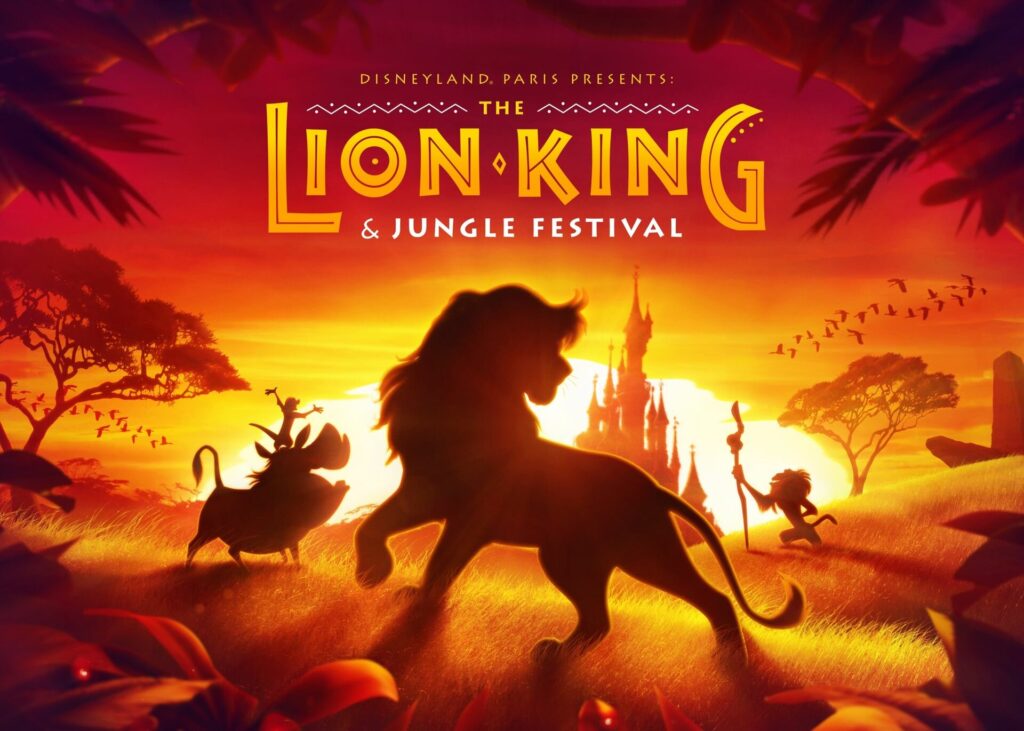 Le Roi Lion : aux rythmes de la Terre des Lions
Ce nouveau spectacle sur le thème du Roi Lion est présenté à Paris en exclusivité mondiale. Il vous permettra de découvrir des acrobates habillés comme les héros du film Rafiki, Simba, Timon, Pumbaa, Nala, Mufasa, et Scar. Vous pourrez ainsi voir évoluer les acrobates de la troupe au son des percussions et des chansons du film.
D'après la description, nous pouvons supposer que ce spectacle reprendra des éléments de Mickey et le Magicien, ainsi que certains éléments du spectacle déjà joué à Animal Kingdom. Nous avons mis quelques photos de ce show impressionnant dans la galerie d'images ci-dessous.
Nous pouvons également supposer que ce spectacle sera joué dans le tout nouveau Chaparral Theater.
King of the Swingers
Ce tout nouveau spectacle musical sera sur le thème du livre de la Jungle. Retrouvez Baloo, le Roi Louie et tous leurs amis au détour d'un voyage au milieu de la jungle indienne dans ce show musical coloré inédit, qui vous fera danser et bouger ! Tous ces personnages aideront Mickey et son équipe à naviguer au milieu de ces terres mystérieuses, à la découverte de la faune sauvage locale.
Djembe Joy Village
Laissez-vous emporter par les tonalités des tambours avec une parenthèse musicale interactive au sein d'un village inspiré de la culture africaine. Vous aurez alors la chance de pouvoir apprendre à jouer sur un traditionnel Djembe africain avec la Djembe Academy et profiter de cet instant musical pour sauter, tourner, swinguer au son des fabuleux Hakuna Matamtams !
La "MataDance" de Timon
Dirigez-vous vers Adventureland et rejoignez Timon et Pumbaa et certains performers en vue d'une initiation interactive de "Matadance" ! Cette animation vous permettra de ressentir les vibrations tout autour de vous dans le cadre d'une chorégraphie savamment orchestrée par Timon, tout en étant accompagné par Pumbaa et ses meilleures blagues !
En bref
Ce festival s'annonce haut en couleurs avec 2 spectacles majeurs de prévu. Cette saison signera également le grand retour du Roi Lion dans un spectacle dédié. Inutile de dire que ce spectacle est attendu de pied ferme par les fans. Rendez-vous cet été pour profiter des festivités.