Nous étions nombreux à l'attendre depuis son annonce et le jour est enfin arrivé ! La figurine de l'Hollywood Tower Hotel est désormais en vente à Disneyland Paris !
Reprenant le décor de l'attraction mythique The Twilight Zone – Tower of Terror, cette figurine reprend donc l'extérieur de l'attraction. Un point intéressant est qu'elle a été réalisé en collaboration avec Walt Disney Imagineering.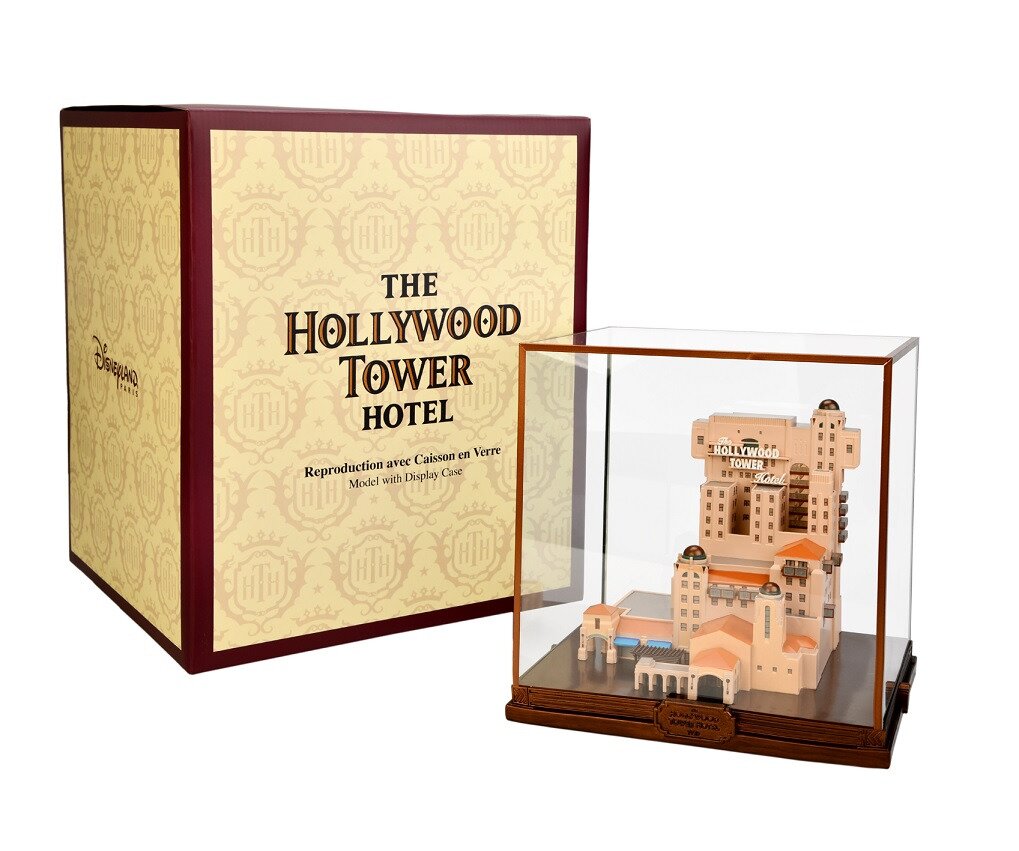 Disponible dans les boutiques Tower Hotel Gifts (Parc Walt Disney Studios), Harrington's (Parc Disneyland) et The Disney Gallery (Disney Village), son prix de vente est de 129 euros. Elle sera également en vente en ligne sur DisneyShop d'ici quelques semaines.
Espérons qu'à ce prix la qualité soit meilleure que celle de la maquette du Star Speeder qui était moyenne dans les finitions…