Alors que le dernier opus de la postlogie Star Wars initiée par Disney, L'Ascension de Skywalker est sorti sur nos écrans, profitons de la conclusion de cette saga pour prendre un peu de recul (sans spoiler). Pour retrouver notre critique du film, c'est par ici.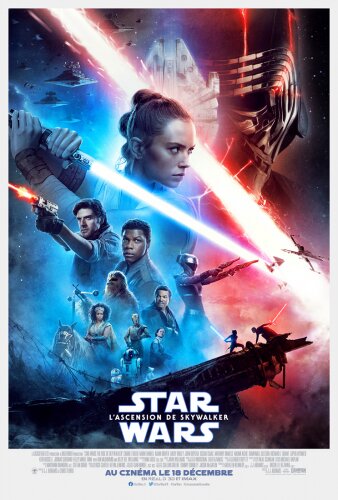 Tout d'abord, et afin d'être totalement transparent, je suis un fan de Star Wars de la première heure. J'ai grandi avec la trilogie originale, découvert la prélogie pendant mon adolescence, et crié de joie face au retour de la saga à la trentaine. Je suis un fervent connaisseur de l'univers créé par Georges Lucas. De plus, cette tribune reflète mon avis uniquement. D'autres membres de l'équipe ne sont pas d'accord avec les conclusions que je tire.
A l'image de nombreuses personnes dans le monde, quelle n'a pas été ma joie d'apprendre que le label Star Wars, si cher à mes yeux, avait été racheté par Disney, et qu'une nouvelle trilogie allait être lancée. Lucas et Star Wars, rien que ces deux noms associés promettaient du lourd, gage de qualité grâce à des collaborations antérieures réussies (incursions de Star Tours et Indiana Jones dans les parcs à thèmes, entre autre).
Lucas et Disney, une histoire d'amour.
Lucas vendait ainsi donc son bébé à un partenaire de longue date, et installait à la tête de Lucasfilm quelqu'un de confiance, en la personne de Kathleen Kennedy, qui permettrait de poursuivre son œuvre tout en veillant à la sauvegarde de ce patrimoine.
Kennedy la traîtresse ?
J'ai suivi de très près la pré-production de cette nouvelle trilogie, imaginant toutes les hypothèses dès l'annonce du casting, scrutant toutes les infos officielles ou officieuses distillées au compte goutte… et c'était prometteur. Le premier trailer du retour de la saga avec Le Réveil de la Force laissait entrevoir quelque chose d'énorme. Un méchant emblématique avec un sabre laser inédit, des stormtroopers relookés avec un style vraiment badass, un nouveau droïde hyper mignon… je me suis rué dans les salles obscures dès sa sortie en décembre 2015, tremblotant devant le texte défilant, ému… pour au final sortir de la séance quelque peu désarçonné. Je peinais à évaluer ce film. Bon ? Pas bon ? J'étais bien sûr ravi de retrouver les héros des épisodes précédents, l'ambiance, l'atmosphère, mais quelque chose me manquait. J'avais l'impression d'un air de déjà vu, sans réelle plus value. Et j'ai alors constaté que je n'étais pas le seul…
Deux ans après ce Réveil de la Force reboot copié collé de la saga précédente, pointait à l'horizon sa suite, Les Derniers Jedi. Beaucoup espéraient et comptaient sur ce nouvel opus pour répondre notamment aux questions en suspens (qui est Snoke ? D'où vient-il ? Pourquoi est-il à cette place ? Quel est son parcours ? Qui sont les Chevaliers de Ren ? Qui sont les parents de Rey ?).
Malheureusement, Disney et Lucasfilm ont sorti le film le plus "what the fuck ?" de la saga. Certains apprécient l'audace de Rian Johnson, d'autres (dont je fais partie) pointent du doigt un film bancal, qui n'apporte pas grand chose à l'épisode précédent, ne fait pas avancer l'histoire et le pire du pire, détruit et jette aux ordures toutes les pistes amenées plus ou moins bien dans Le Réveil de la Force. Un gros sentiment de déception et de frustration m'ont envahi après la séance.
Johnson a balayé d'un revers de la main tout le travail de JJ Abrams
Autant vous dire que je n'attendais plus rien de l'ultime volet attendu cette année. C'est donc sans attente particulière que je suis allé au cinéma, mais je dois avouer avoir été agréablement surpris. Non pas que L'Ascension de Skywalker soit un chef d'oeuvre, loin de là, mais j'ai enfin retrouvé un Star Wars, un vrai. De la nouveauté, de nouveaux paysages, de l'action. Alors certes passons sur certaines libertés scénaristiques bancales et mal amenées, comme le retour de Palpatine, jeté en pâture de façon hallucinante ! Clairement, Abrams fait table rase de l'Episode VIII et revient aux principaux éléments laissés en suspens dans Le Réveil de la Force. En conséquence, cela nous donne un film certes visuellement intéressant, sans temps mort avec un rythme effréné, sympathique mais pas transcendant, qui fait penser à la dernière saison de Game of Thrones pour les connaisseurs. Mais cet opus reste néanmoins le meilleur de cette postlogie pour moi.
A quoi jouent les deux réalisateurs ?
Alors quelle conclusion tirer de tout ceci ? Disney a t-il réussi son pari ? Clairement non pour moi. Certaines idées étaient pourtant bonnes sur le papier, l'héritage de Skywalker, Kylo Ren et son histoire, et même Rey. Il y a cependant du bon, à l'image d'Adam Driver qui joue un Kylo Ren épatant et clairement le meilleur personnage de la postlogie. Mais le traitement infligé aux personnages de la trilogie classique laisse à désirer. Mention spéciale aux droïdes iconiques R2 D2 et C3PO quasi inexistants dans Le Réveil de la Force, et en voie de disparition dans Les Derniers Jedi. Heureusement, C3PO a droit à plus de gratitude dans cet ultime volet, et je ne parlerai même pas du traitement de Luke Skywalker dont nous étions en droit d'attendre beaucoup plus. Mark Hamill lui-même ayant regretté le traitement de son personnage après le film. Toutes ces icônes de la pop culture ont été sacrifiées sur l'autel Disney de la nouveauté, du reboot non assumé et du merchandising. Et pourquoi avoir recruté deux réalisateurs avec une vision aussi différente d'une trilogie censée être une continuité ?
Mark Hamill lui-même a critiqué le traitement infligé à Luke après la sortie du film.
Et pour le coup Disney n'est pas seul responsable. Kathleen Kennedy, adoubée par Mr Lucas himself pour assurer son héritage s'est complètement fourvoyée, à l'image de tous les déboires sur les autres projets ciné (changements de scénaristes, de réalisateurs, reshoots etc pour Solo ou Rogue One, qui reste assurément la meilleure surprise depuis le rachat de Disney). Kennedy s'est-elle laissée vampiriser par Disney ? Est-elle la seule vraie responsable de ce manque cruel d'imagination ? Même Georges Lucas a avoué à demi-mot avoir été déçu du traitement de son bébé galactique.
Si Lucas pouvait revenir en arrière…
Alors en conclusion, je dirai simplement "tout ça pour ça". L'idée de base était bonne, les intentions aussi. L'héritage était dur à porter, les attentes sont exigeantes. Georges Lucas lui-même en a fait les frais avec sa prélogie dans les années 2000. Mais tous ces bons sentiments made in Disney, Kennedy ou bien les deux n'ont mené nulle part. Rien de transcendant, rien de bien prenant, où comment monter la mayonnaise avec du vide. Tout ceci me laisse un sentiment amer, me disant qu'il y avait tellement mieux à faire, à exploiter, se retrouvant avec une saga sous respirateur artificiel.
La nouvelle trilogie se glisserait-elle sous le casque de Dark Vador ?
Bref, un rendez-vous raté. Dommage. Alors je ne nie pas qu'au niveau de l'affluence et des recettes, cette postlogie est un succès commercial avec de bonnes idées, des personnages intéressants, mais Star Wars c'est plus que ça. C'est une institution qui dure et perdure depuis plus de 40 ans. Peut-être que l'héritage de la trilogie originale était trop dur à assumer, trop lourd à porter. De belles promesses arrivent, notamment du côté de Disney+ avec la série The Mandalorian ou bien celle à venir sur Obi Wan Kenobi. Laissons le bénéfice du doute à Disney et Kennedy, avec d'autres projets cinés à venir, en espérant qu'ils tiendront compte des erreurs commises.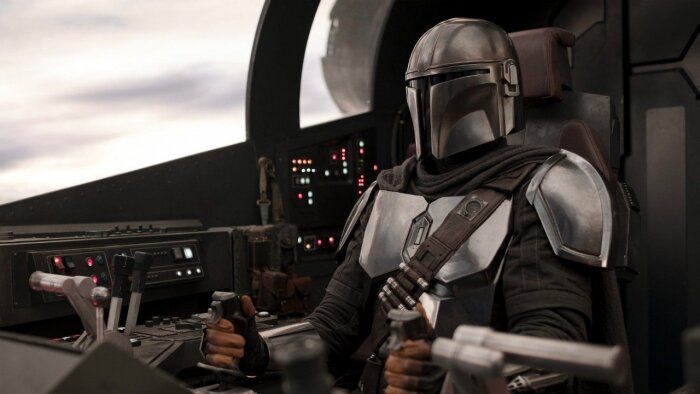 Pour conclure (promis, c'est une vraie conclusion), j'assimile cette postlogie à une image : Star Wars, c'est comme un jouet de votre enfance auquel vous teniez le plus et que vous transmettiez à votre enfant (ou neveu, au choix), et qu'il vous le maltraitait alors que vous en aviez pris soin jusqu'à présent au fur et à mesure des années. Alors Disney et Mme Kennedy, s'il vous plaît, prenez davantage soin de nos jouets pour vos prochains projets.